Disney World is not just about rides and attractions. Another thing that people love about this world famous theme park is the wide array of dining choices that provide extraordinary food feasts. Whether you are a foodie or not, you will have a wonderful dining experience in the best restaurants inside the theme park. Here are some of the best choices for you to consider.
'Ohana
Do you remember the movie Lilo and Stitch? Here, friendly alien Stitch said that unforgettable phrase, " 'Ohana means family." This is where the restaurant got its inspiration. In this food place, dishes are prepared on top of an 18-foot fire pit. The best dishes to try include steak, turkey, pork, veggies, potatoes, fried wontons, salad, shrimp, chicken wings, and so many more. You will be kept entertained by lots of gimmickry from the staff like the coconut races, storytelling, and hula lessons.
Akershus Royal Banquet Hall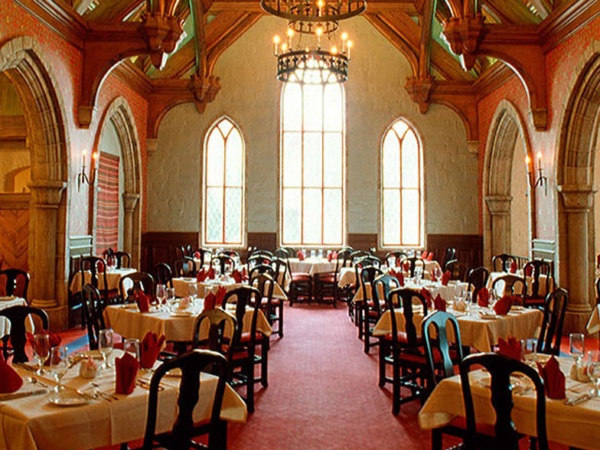 Tucked inside a recreated14-century castle is the Akershus Royal Banquet Hall. It boasts of Princess Storybook character meals available for breakfast, lunch, and dinner. You can also feast on an all-you-can-eat buffet that features classic Norwegian cuisine. If you have a big appetite, you would surely be delighted at the giant portions of the dishes available in the buffet. Some of the dishes include baked salmon with spicy mustard, braised lamb and cabbage, fresh poached cod, vension stew, grilled chicken, turkey sandwiches, and so many more. You will also love how the staff is friendly and how the ambience is very relaxing.
Boatwright's Dining Hall
This one is a family restaurant that serves great food at very reasonable prices. All these things make this restaurant a hit among Disney World tourists. They do not serve too much seafood but the array of vegetable, chicken, and sausage make up for it. Most of the items in the menu are spicy. Dinner items like the roasted prime rib, shrimp and penne pasta, and pot roast are particular favorites.
Bongo's Cuban Cafe
Famous singer Gloria Estefan and her husband Emilio own bongo's Cuban Café. The first thing you'll notice about this restaurant is the gigantic pineapple on the exterior. Inside, you'll love the Art Deco style with a twist of Havana ambience. Loud Latin beats fill the air. As for the food, you should try the churrasco, ropa vieja, Cuban sandwich, and the arroz con pollo.
Cape May Café
This is a charming New England-restaurant that offers the best in breakfast items. People especially kids love the host of the food place, which is Admiral Goofy and his crew. Sometimes, you'll be met by Chip 'n' Dale, and other characters. It is located in the Beach Club Resort. You can stop by this restaurant on your way to Epcot.
Planning where to eat is important for your trip. But more important than that is planning for your place to stay. You can choose to stay at the Disney Vacation Homes or at the Kissimmee Vacation Homes. Make sure that you book in advance so you don't run out of accommodations.